RPFB recommended itself as a leader in the industry of organization of financing for large investment projects.
For almost 30 years of operation more than $42 bln of debt and equity financing in total was raised with the involvement of RPFB.
International recognitions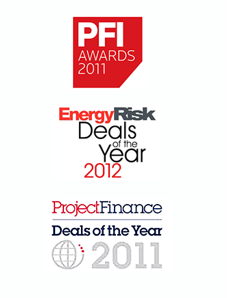 Yuzhno-Russkoye field
Financial advisors – Societe Generale and RPFB
Europe Gas Deal of the Year 2011
European Upstream Oil and Gas Deal of the Year 2011
Energy Risk Deal of the Year 2011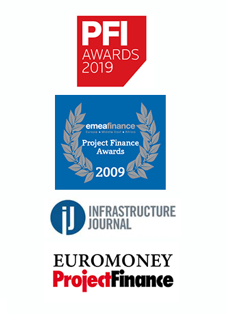 Nord Stream
Financial advisors – RBS, Commerzbank, Sociate Generale and RPFB
Europe Gas Deal of the Year 2009
Best project finance deal in CEE 2009
Oil and Gas Deal of the Year 2010
Infrastructure Deal of the Year 2010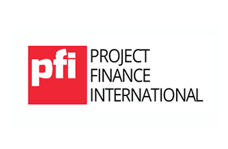 Blue Stream
Financial advisor of ОAO «Gazprom» – RPFB
Europe Oil and Gas Deal of the Year 2000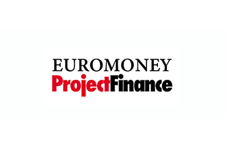 Yamal-Europe
Financial Advisor of ОАО «Gazprom» – RPFB
Eastern Europe deal of the Year 1997
Clients
Among our clients are major Russian companies such as:
Diverse foreign companies have been our clients:
Letters of recommendation
Financing sources
For raising financing for Russian projects RPFB interacts with such sources as international financial organizations, ECAs, leading international banks, investment and venture funds, international capital markets. The overview of main long-term financing sources is presented below:
Sources
Key Features
RPFB experience
Export credit agencies (ECA)

Justified by import of goods and services
Long tenors (up to 16 years)
In-depth Environmental & Social (E&S) due diligence
Financing cost depends on OECD country risk classification (Russia is in Category IV) – it can be cheaper or more expensive compared to loans from commercial banks

Nord Stream
CS Portovaya
Blue Stream
Yamal-Europe and others

International commercial banks

Faster and more flexible financing process
Relatively short tenors
Country and corporate limits
Coverage of political risks (co-financing with official lenders)

Yuzhno-Russkoye field
Nord Stream
Sakhalin-2 and others

VEB.RF

Moderate equity requirements (20 : 80)
Possibility of including historical expenses into equity, possibility of property contribution
Segregation of project assets and revenues from requirements of parent company's creditors
No guarantees from parent company
Long tenors (up to 20 years), grace period with interest capitalization (up to 3 years)
PF factory:

Subsidy on potential increase of Key rate
Hedge of Borrower's interest risk
Minimization of financing costs
Special calculation method of capital and reserves

Adler PP
JSC Mechel – Elga coal mine

Russian banks

Ruble liquidity
High appetite to Russian risks
Participation in international syndicates

Yuzhno-Russkoye field
Bystrinskiy GOK

International financial institutions:

EBRD
EBD
Black Sea Trade and Development Bank
Eurasian Development Bank (Shanghai)

Corporate Guarantees, co-financing
Unanimous approval of all member countries required
Special status for the project required
Thorough E&S due diligence required
Robust Economics
Thorough EIA required

Gaztransit
BuryatZoloto
Kondopoga pulp & paper mill

Debt capital markets

Project bonds (public and/or private placement)
Necessity to obtain rating
The most suitable for refinancing (after completion)

Blue Stream, loan refinancing
Project bonds Sakhalin-2 (cancelled)
Nord Stream, refinancing of corporate loans via project bonds

Equity

Potential partners: industrial investors, construction companies, product purchasers, financial investors and others.
Structuring of partnership / joint ventures

Nord Stream
Yuzhno-Russkoye field
Sakhalin-2
Case studies
Blue Stream – Project Finance (2000)
Yuzhno-Russkoye – Project Finance (Phase 1) (2006-2011)
Bystrinskoye gold-iron-copper ores field (Bystrinskiy GOK) (2013-2016)
Yuzhno-Russkoye – Corporate Finance (Phase 2) – 2018
Publications
Project financing: fashion or necessity?
Financial modelling for projects on different implementation stages